Dr James Brennan
December 13, 2017

Posted by:

Rameswar modukuru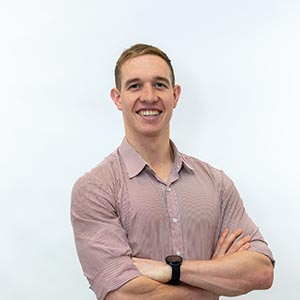 Dr James (Jim) Brennan is passionate about getting athletes, weekend warriors and all members of the community back to what they love doing, achieving their goals and living healthily.
Throughout his medical career Jim has continued competing in sport at both an amateur, national and international level. He brings this experience into his practice every day, with an appreciation for the demands of all levels of sport.
Jim completed his Bachelor of Medicine and Surgery at Monash University in 2015, graduating with honours and in the same year was recognised as a Rhodes Scholarship finalist. Dr Brennan has been heavily involved in research throughout his clinical career, publishing in both concussion and musculoskeletal conditions and presenting his research at multiple international conferences.
At the elite level, Jim is currently working for the Richmond Tigers in their AFL men's program. He has previously worked at the Western Bulldogs in both the VFL and AFL and with Perth Glory in the A-League. He has recently toured with the Young Matildas (Australian Women's U20 Soccer) to the Asian Championships in Thailand.
His professional interests include:
All sports at all levels of competition (amateur, semi-professional, elite)
Acute sporting injuries
Chronic injuries (osteoarthritis)
Overuse injuries and exercise induced pain (tendons and other)
Concussion rehabilitation
Jim continues to pull on the green and gold for the Australian Beach Handball Team, which he has represented since 2013. Staying active was never a question with Jim enjoying hiking, gym work and running with his partner around Melbourne.